URBAN PERSPECTIVES
MASTER COURSES CONSULTANCY
URBAN PERSPECTIVES
MASTER COURSES CONSULTANCY
_Client
University of the Andes
_Sector
Architecture Department
_Directors
Juan Manuel González & Santiago de Francisco
_Team
Camilo Rodríguez & Valentina Sierra (Reasearch and creation assistants)
Urban Perspectives is a consultancy for the Architecture Department of the University of the Andes. Its goal is to find possible intervention opportunities for the creation of a future Master in Urban Issues. Developed under (03) three stages, it starts understanding related programs of different universities in the world and contrasting with motivations and aspirations of the undergraduate people of architecture or with interests in urban issues. As a result, a framework was created to find different routes and fields of action based on (36) thirty-six concepts related to urban planning.

The tool, rather than provide a final answer to the Architecture Department, aims to provide them with a tool that allows them to make informed decisions about world trends versus what potential students want.

I start as a Research & Creation Assistant and three of my main task are:

1. Design a tool that helps the Architecture Department to create a new Housing Master Program.

2. Analize existing master's programs, conduct user research and support the director in the tool prototyping.

3. Develop and create tools, products and keynotes.
STAGE ONE (01)
We create an analysis framework composed of a dodecagon with thirty-six concepts based on topics and discourses from different masters courses related to urban issues. All framed under three (03) levels and four (04) quadrants.
_Principles
The conceptual knowledge approach to a city.
_Practices
Ways of approach to contexts.
_Resources
Ways to intervene in the city.
_Traditional
Impact of social aspects fron the material city.
_Contemporany
Prioritize culture, knowledge and skills.
_Preserve
Identification and intervention of the valuable and preservable of a city.
_Transform
Identification and evolution of situations, principles, and resources in a city.
STAGE TWO (02)
We built Narrative Arches that reveal the personal journey to the urban planning of (10) ten professionals. This to identify intrinsic factors such as lessons, motivations and desires and extrinsic factors such as social surroundings, environments, and characters. Finally, we classify five (05) significant concepts related to the analysis framework of stage 01 and create cards that show the importance of the concept for architects (fish) and non-architects (crabs).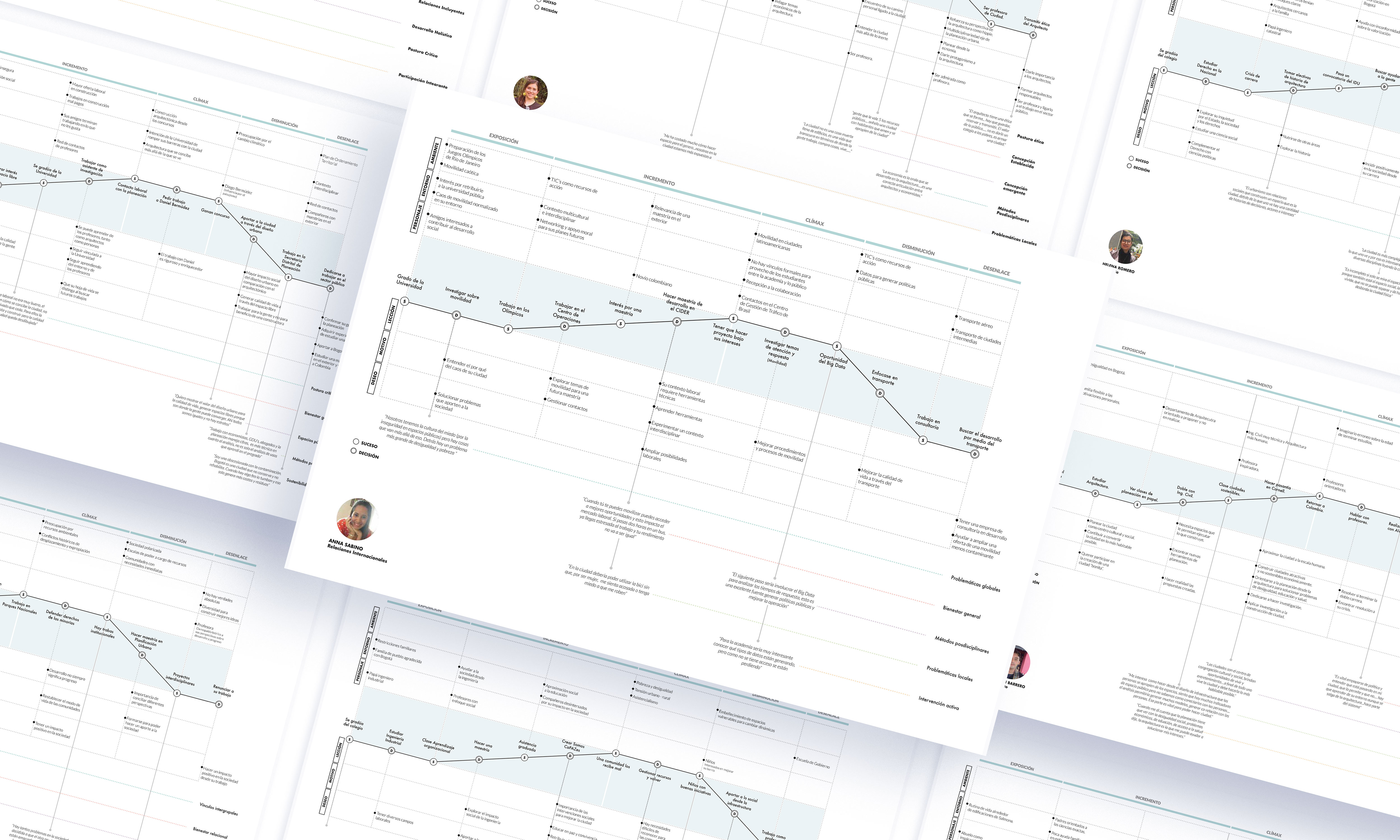 STAGE THREE (03)
We create a workshop to inquire about the concepts that the participants consider relevant to their work, the future of urban planning and the well-being of Colombia. To show the results of the workshop, we create a third series of cards with the outcomes obtained to recognize possible interesting intervention territories for the creation of the Master in Urban Issues.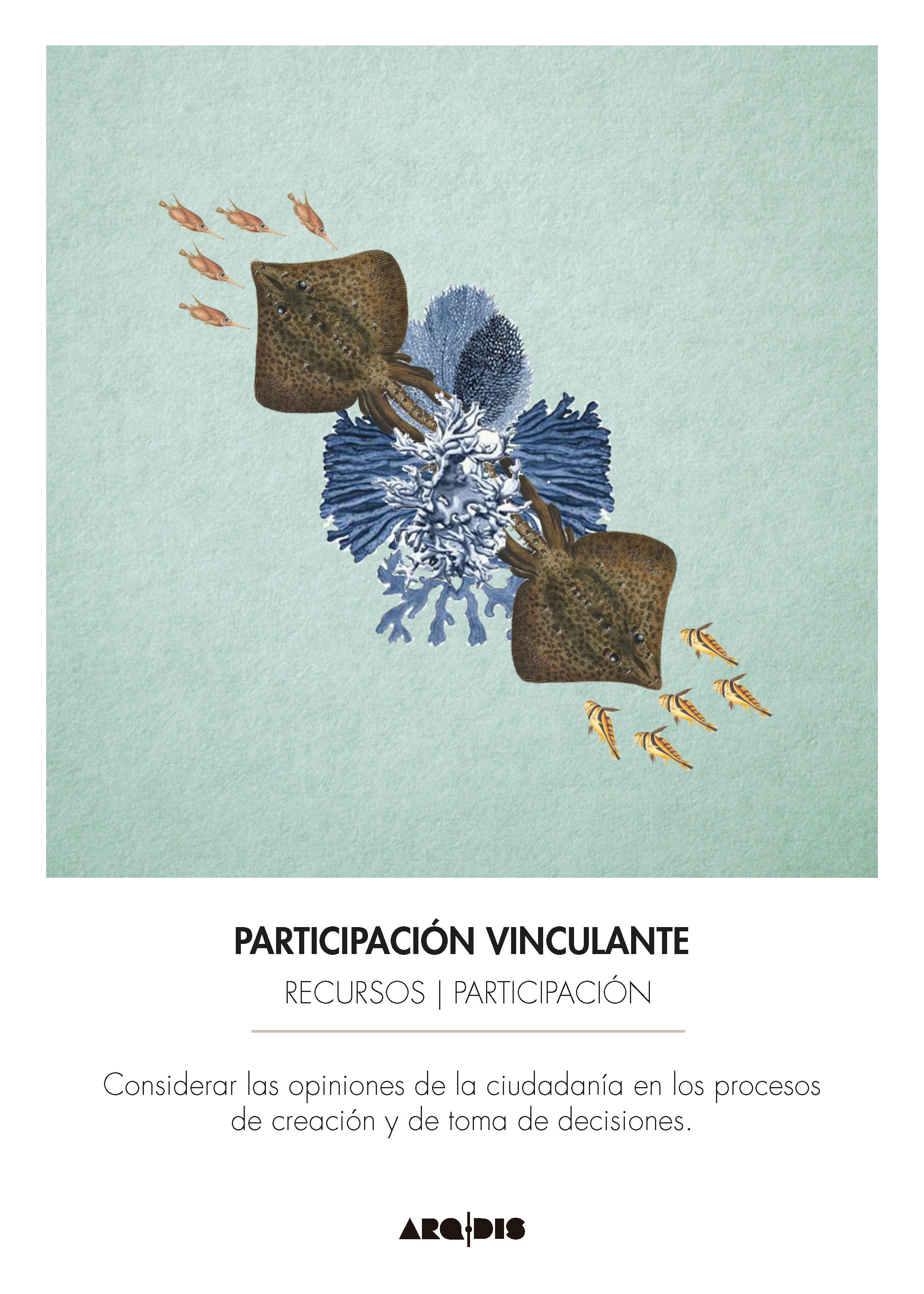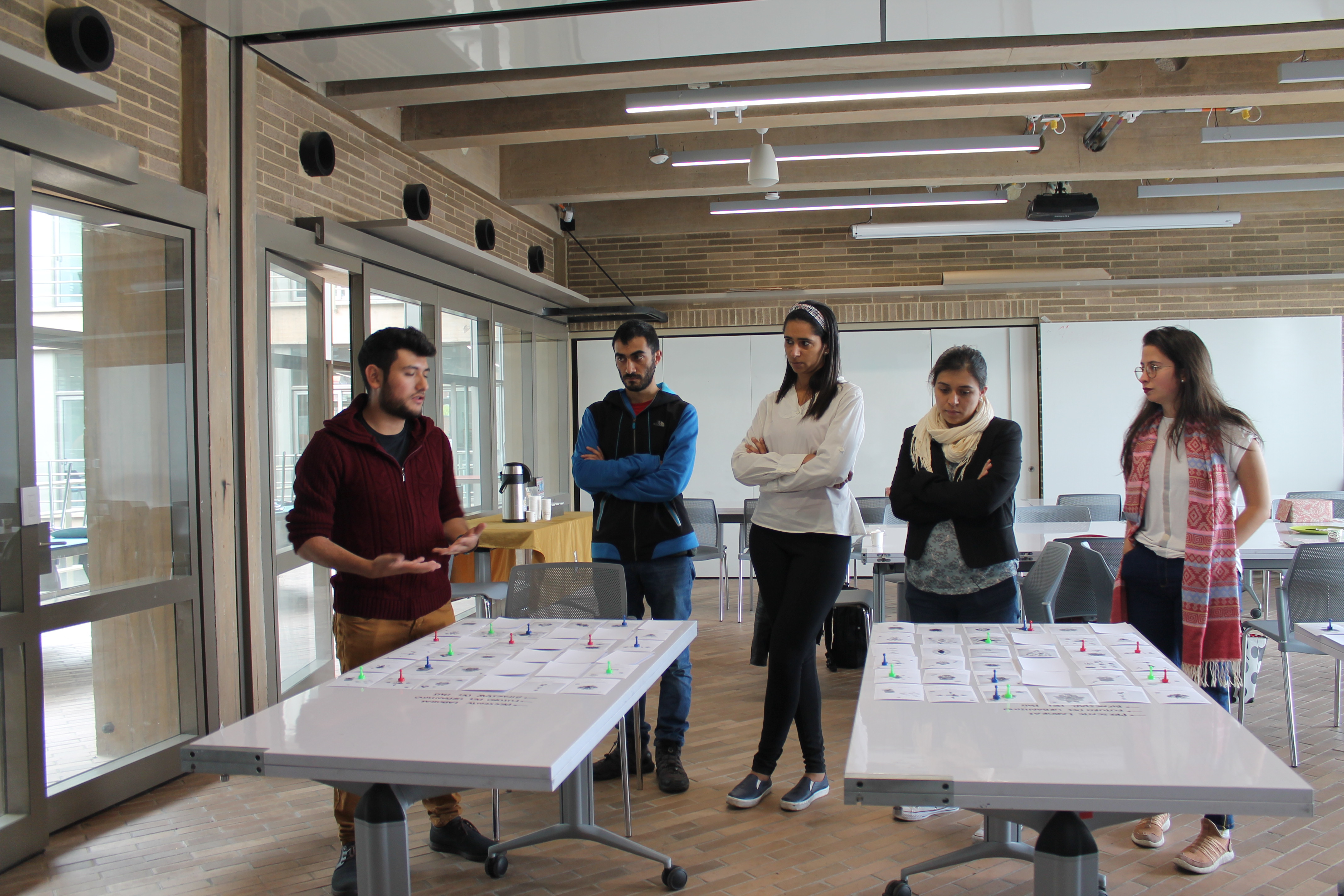 DESIGN PROCESS
As a final result, the Architecture Department received the three decks of cards create, and the Analysis Map. With this tools graduates and professors could carry out more participatory workshops to find new possibilities for the master's program. Furthermore, a manual of the process and heat maps was delivered, so they have an idea of the possible routes that we found.